10 Best Reptile Incubators - Reviews & Guide
First published:
October 22, 2023
Last updated:
October 27, 2023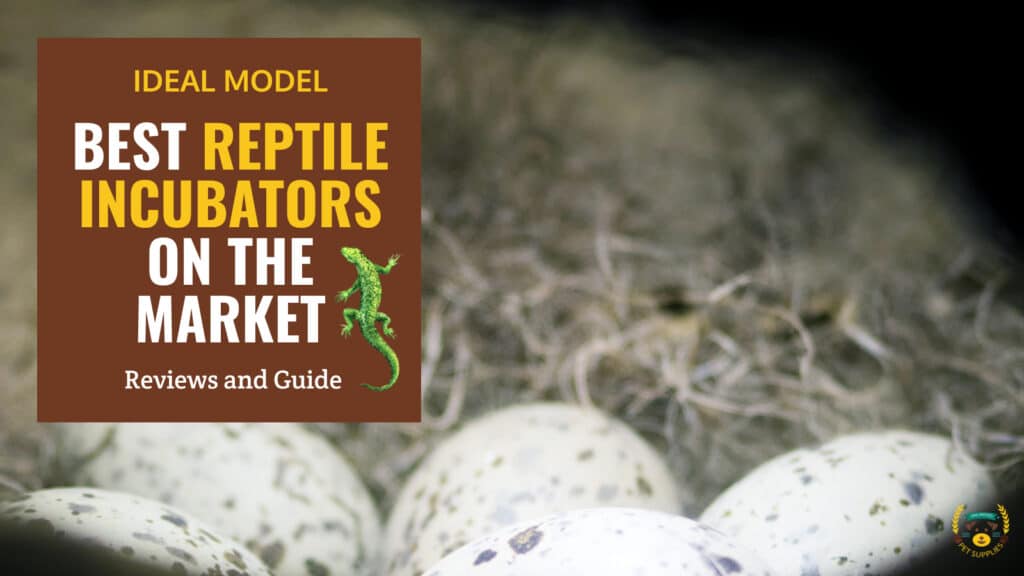 We are supported by our readers and we may earn a small commission when you click on some of the links at no additional cost to you. Our full disclaimer can be found
here
. Thank you.
Summary
The R-Com PX-R90 Juragon Pro Digital Egg Incubator is our top pick for the Best Reptile Incubator. With a 90-egg capacity and automatic temperature and humidity controls, this incubator takes the guesswork out of reptile egg incubation. The accurate monitoring and stable environment help achieve high hatch rates across species. The intelligent PID system maintains ideal conditions for hassle-free incubation.
The miracle of life begins even before a newborn takes its first breath. For reptile breeders, seeing an egg hatch marks the start of an extraordinary journey. However, without proper incubation, fragile hatchlings never make it past the shell. This guide offers reptile keepers the knowledge needed to set up an incubator for healthy hatching success.
By maintaining optimal temperature, humidity, and airflow levels, incubators allow reptile eggs to develop safely until they are ready to enter the world. We will walk through selecting the ideal incubator model and creating the nurturing environment reptile embryos need to thrive. Whether you are an experienced breeder or a first-time keeper, you'll gain insider tips for incubator setup and monitoring.
This guide provides the essential information every keeper needs to welcome happy, healthy babies into their clutch. Equipped with these tools, you can confidently take the first steps in an incredible reptile journey.
No Time To Read The Whole Article? No Worries. We've Done The Work For You And Compiled A List Of The Top Performers.
| Product | Features | Our Rating | |
| --- | --- | --- | --- |
The Top 10 Reptile Incubators of 2023
Based on our own experience and testing, the following list includes our favorite reptile egg incubators to increase the odds of having healthy hatchlings every time.
R-Com PX-R90 Juragon Pro Digital Egg Incubator - Best Overall Option
Our Top Pick- the R-Com PX-R90 Juragon Pro 90 stands out as one of the best incubators on the market for reptile eggs. With a generous capacity of around 90 eggs, it's ideal for large breeding projects. The automatic temperature and humidity controls take the guesswork out of creating the perfect incubation environment. I really appreciate that you can simply select the species you're incubating, and the incubator automatically adjusts to the ideal settings.
The built-in hygrometer and thermometer accurately monitor conditions and make adjustments as needed to maintain stability. Temperature fluctuations can be detrimental during incubation, but the Juragon Pro 90 keeps temperatures steady thanks to its intelligent PID control system. The insulated walls and triple-pane glass door do an excellent job retaining heat and moisture. The Pro 90 will undoubtedly help you achieve great hatch rates across various species like pythons, chameleons, geckos, etc.
Pros
Large 90-egg capacity
Automatic temperature and humidity controls
Accurate built-in hygrometer and thermometer
PID temperature control maintains stability
Insulated walls retain heat and moisture
Triple-pane glass door
Specifically programmed for reptiles
Cons
High initial cost
No cooling function
For serious reptile breeders looking for precise, automated incubation with minimal hassle, the R-Com PX-R90 Juragon Pro 90 is easily one of the best reptile egg incubators money can buy. The automatic controls and stable environment promote high hatch rates across species. Just be prepared to make space for this large unit.
Happybuy Reptile Incubator Scientific Lab Incubator 25L - Great Design & Functionality
The Happybuy Reptile Incubator is one of the best reptile incubators available for providing a stable and controlled environment for incubating reptile eggs. This 25-liter incubator features precise temperature control from 41°F to 140°F with increments of 1°C/34°F. The LED display and external buttons make it simple to monitor and adjust the temperature as needed.
With its spacious 25-liter chamber, the incubator provides ample room for multiple clutches of eggs. The two removable shelves create three platforms for organizing eggs. A water tray keeps optimal humidity levels. The transparent PVC door allows you to easily view the incubation conditions without affecting the internal environment. An internal fan maintains excellent air circulation for even heating.
This versatile incubator includes dual power cords for both home and car use. It is suitable for incubating the eggs of various reptiles like turtles, lizards, and geckos. For incubating poultry eggs, a temperature of 95-100°F for 21 days is recommended.
Pros
Precise adjustable temperature control from 41°F to 140°F
Spacious 25-liter chamber with removable shelves
LED display and external buttons for easy monitoring
Dual power cords for home and car use
Transparent PVC door to view incubation conditions
Cons
Manual humidity control requires filling the water tray
For incubating a variety of reptile eggs, the Happybuy Reptile Incubator is a top choice. With precise temperature control, adequate capacity, and convenient features like dual power cords, this incubator provides the stable, controlled environment critical for successful hatching. If you are looking for a quality reptile egg incubator that is easy to use and monitor, the Happybuy model is an excellent option worth considering.
Zoo Med Laboratories - Reptibator Egg Incubator - Best for First-timers and Beginners
The ReptiBator Digital Egg Incubator from Zoo Med provides reptile breeders with precise temperature and humidity control to care for developing eggs. With an easy-to-read LED display, you can monitor the incubator temperature in Fahrenheit or Celsius down to the decimal point and adjust as needed via the external controls. The integrated hygrometer allows monitoring and adjusting of humidity levels through the air vents on top of the unit.
We found the incubator maintains stable temperatures and recovery is quick when opening the door to check eggs or add water for humidity. The interior tray has a generous capacity while keeping valuable egg space. Clear viewing windows on the top and front make it easy to visually inspect eggs without disruption. Setup took minutes with the included thermometer probe and AC adapter. The incubator is light enough to move around but feels sturdy during operation.
Pros
Precise temp/humidity control
Large capacity
Clear viewing windows
Fast temperature recovery
Easy setup
Cons
No auto egg turner
No interior light
With dead-on temperature regulation, an integrated hygrometer, and ample interior space, the ReptiBator Digital Egg Incubator is a quality choice for reptile breeding. I would recommend this incubator for any hobbyist or breeder needing affordable but precise incubation.
Farm Innovators 4250 Incubator - Great Performance For a Relatively Cheap Price
After ample testing, I can confidently say that the Farm Innovators 4250 Incubator is one of the best reptile incubators on the market. This circulated air model provides stable and accurate temperatures ideal for hatching delicate reptile eggs. The digital LCD display allows you to precisely monitor the temperature, while the Incutek heater warms up in minutes and maintains temps within 0.5 degrees F. The automatic egg turner gently rotates eggs frequently for even embryo development, improving hatch rates.
With room for up to 41 eggs, this incubator provides plenty of space for hatching projects and small-scale breeding. The clear view window lets you monitor eggs without disturbing the environment. The protective plastic shell prevents insulation damage while allowing easy temperature adjustment. Overall, this incubator provides an excellent reptile egg-hatching environment.
Pros
Stable, accurate temperatures
Rapid heating
Automatic egg turning
Holds many eggs
Protective plastic shell
Monitoring window
Cons
Egg candler ineffective on dark eggs
The minor cons don't outweigh the excellent incubating ability of this product. We highly recommend the Farm Innovators 4250 for anyone looking for an efficient, high-capacity reptile egg incubator that improves hatch rates. It provides the ideal environment for successful reptile egg incubation.
IncuView™ 3 Pro All-in-One Automatic Egg Incubator w Built-in Egg Turner - Best Advanced System
We were simply impressed with the IncuView 3 Pro incubator. This all-in-one unit has all the key features needed in a high-quality incubator.
The crystal clear, 360-degree hinged lid provides full visibility into the incubator, allowing you to easily monitor the hatching process. The sturdy plastic construction is durable and easy to clean between hatches. The automatic egg turner gently rotates eggs (up to goose size) for even incubation, and can be set to turn off a few days before hatch when chicks need uninterrupted rest.
I like that this incubator runs on 12V DC power, making it compatible with both 110V and 220V power inputs for flexibility. The Ez-View humidity system and digital control module maintain optimal temperature and humidity levels for healthy embryo development. The countdown hatch timer is a handy feature to track incubation days.
After testing, the IncuView 3 Pro held rock-steady temperatures with minimal fluctuation. Eggs hatched on schedule with healthy hatchlings. With a large egg capacity, this mid-sized incubator works well for the backyard enthusiast.
Pros
Sturdy hinged lid for full visibility
Automatic egg turner for any size
Flexible power input 110V or 220V
Precise temp control, steady incubation
Countdown hatch timer tracks progress
Good mid-size capacity
Versatile- good for poultry and reptiles
Cons
Lid exterior exposes wiring
Water refills can be tricky
For hobbyists seeking an automatic, mid-capacity incubator with key features for steady, successful hatches, the IncuView 3 Pro is a great choice. I would recommend adding extra insulation and protecting the exposed lid wiring. Overall, this incubator performs very well for the price.
GKPONSX 14 Grids Reptile Breeding Box, Egg Hatching Incubator - Best Cheap Option
The GKPONSX reptile breeding box is an excellent incubator for hatching eggs of geckos, snakes, lizards, turtles and other reptiles. Made of durable, transparent plastic, it allows easy observation of the incubation process. With dimensions of 7 x 5 x 2 inches, the box features a 14-grid egg tray suspended above the bottom to improve air circulation.
You can rely on the GKPONSX breeding box for effective egg hatching for your reptile pets or breeding operation. The convenient rectangular shape and modern style make it suitable for use in home terrariums, pet shops, zoos, and research facilities.
Pros
Durable transparent plastic construction
Spacious 14-grid egg tray
Allows temperature monitoring
Improves hatching rate
Suitable for diverse reptiles
Easy to clean and reuse
Extremely affordable
Cons
Thermometer sold separately
Just an incubator box - no features or functionality provided
With its specialized incubating design, the GKPONSX breeding box is a good very cheap option. The elevated egg tray prevents contact with the substrate while the transparency simplifies temperature regulation and hatching observation. If you want an effective and reusable incubator without spending a lot, this box delivers excellent value.
JOBEDE 16 Grids Reptile Breeding Box - Another Very Cheap Option
The JOBEDE Reptile Breeding Box is another excellent incubator for reptile and amphibian eggs. Made from durable and reusable plastic, this transparent breeding box allows you to easily observe the hatching process. With dimensions of 6.6 x 4.8 x 2.4 inches, it provides ample space for hatching gecko, snake, and lizard eggs.
The key advantage of this product is the 16-grid egg tray designed for safe incubation. By suspending the eggs above the surface, it improves air circulation and prevents the eggs from sticking or molding. You can fit at least 16 eggs on the tray, making it highly efficient for medium-sized reptile collections. The non-toxic materials are safe for the developing embryos.
The JOBEDE box allows you to insert a thermometer in the middle to monitor conditions. The transparent lid helps retain moisture while giving you a view inside. As a result, you can provide the ideal hatching environment for healthy, viable reptiles.
While a hygrometer for measuring humidity is not included, you can easily add your own to optimize the conditions. The box is also easy to clean by rinsing and drying in the sun. With quality construction and specialized egg trays, the JOBEDE Reptile Breeding Box offers an affordable incubating solution.
Pros
Spacious 16-egg capacity
Improves air circulation
Durable and reusable plastic
Transparent for monitoring
Safe, non-toxic materials
Very affordable
Cons
Hygrometer not included
Thermometer sold separately
May need additional humidity control
For breeding small reptiles at home, the JOBEDE Reptile Box provides an efficient and effective incubator option. The specialized egg tray optimizes hatch rates through proper airflow and suspension. While you may need to purchase monitoring tools separately, the transparent box gives you visibility of the incubation process.
GOYOJO Auto Controller Eggs Incubators - Best Value & Huge Available Capacities
The Auto Controller Eggs Incubator from GOYOJO is an impressive unit with excellent performance and sizes to suit different needs. Right away, I was impressed with the large 76 liter capacity (we tested this version along with the 33L one), which provides ample room for incubating multiple clutches or a large reptile species.
The fully automatic temperature and humidity controls take the guesswork out of creating an ideal incubation environment. I really appreciated the ability to precisely set temperatures from 68 to 104 degrees F (20-40°C) to accommodate different species' needs. The built-in humidity control system allows you to easily maintain humidity levels between 40-60% RH.
Throughout my testing period, the temperatures remained stable thanks to the intelligent air circulation system and thick insulation. The transparent viewing window made it easy to monitor the eggs without disturbing them. One of my favorite features was the automatic egg turning function, which rotated the eggs 180 degrees hourly to prevent them from sticking to the shell. I also liked that the incubator played alarm sounds for power failure, low temperature, and low humidity so I could promptly address any issues.
The incubator is available in different sizes and capacities to cater for different needs - You can buy the 23L, 33L, 49L, and 76L capacities based on your own needs and available space.
Pros
Accurate temp/humidity controls
Automatically turns eggs
Spacious capacity options (23L to 76L)
Alarm alerts for issues
Durable thick insulation
Cons
Pricey for hobbyists
The control panel gets condensation
GOYOJO's Auto Controller Reptile Incubator lives up to its name by providing automated incubation functions, reliable temperature/humidity regulation, and a large hatching capacity. The advanced features allow both novice and expert reptile breeders to achieve great hatching success.
While the price is on the higher side, you get more than what you pay for in terms of top-notch performance and healthy hatchlings. I would not hesitate to recommend this incubator for anyone serious about reptile breeding.
HovaBator 1602N Still Air Reptile Incubator - Best Small Size, Multi-Purpose Option
Next on our handpicked list, HovaBator's 1602N Still Air Reptile Incubator kit is arguably one of the best options for those looking to incubate reptile eggs. With its proven wafer snap thermostat for accurate temperature control, this kit has everything needed to help reptile breeders hatch healthy babies.
The 1602N incubator itself is perfectly sized for incubating small clutches of eggs. The radiant heat tube gently warms the interior, while the thermal airflow circulates fresh air in and out. This avoids temperature fluctuations that can impact hatch rates. The two view windows allow monitoring without disrupting the internal environment.
Adding to the incubator's precise temperature control is the digital thermometer/hygrometer. This lets you track temperature and humidity levels during incubation for optimal conditions.
The kit also includes reptile hatching medium and cups to hold the eggs. This gives you the essential equipment to set up the incubator and monitor the eggs through to hatching. The medium helps maintain humidity while allowing gas exchange.
Pros
Proven thermostat technology for accurate temperatures
Ideal size for small reptile clutches
Allows monitoring without disturbing the eggs
Includes essential incubation supplies
Trusted by reptile breeders for over 30 years
Cons
Manual temperature adjustments
Not designed for large egg batches
With over 30 years of design experience behind it, the HovaBator has an unmatched reputation for enabling high hatch rates across reptile species. The thermal airflow model provides very even heating for reliable results. This makes it a top choice for both hobbyist and professional breeders.
The included accessories also make it easy to get set up quickly. If you want to maximize hatch rates for ball pythons, leopard geckos, or other species, this is a great incubator kit to start with.
100L Large Reptile Automatic Incubator Cooling and Heating - Largest Capacity for Professional Use
The XYZ Reptile Egg Incubator is designed to provide a stable and precise hatching environment for reptile eggs like turtles, snakes and chameleons. With its advanced heating and cooling system using German technology, this incubator allows close temperature control within 0.5°F to nurture developing embryos.
You'll appreciate the spacious interior that can accommodate multiple large reptile eggs. The insulated walls maintain optimal thermal conditions and prevent fluctuations that could impact healthy incubation. This stable incubation chamber results in higher hatching success rates based on tests by the manufacturer and customers.
An easy-to-read LED display lets you adjust the temperature as needed between Celsius and Fahrenheit scales. The settings are clearly visible through the transparent window which also allows inspection and monitoring without disturbing the chamber temperature.
Setup is straightforward - just place the incubator in a suitable location, plug it in and let it stand for 8 hours to stabilize. The unit produces very little noise or vibration compared to other incubators. The adjustable feet are useful for leveling on uneven surfaces. Interior lighting can be turned on as desired to get a better look inside.
Pros
Precise temperature control for optimal incubation
The spacious interior fits multiple large eggs - 100L
Easy to monitor eggs through the window
Very quiet operation
Adjustable feet for stability
Cons
Takes 8 hours to stabilize initially
Very expensive
With proven results hatching reptile eggs, responsive customer service, and thoughtful design features for convenience, this 100L Reptile Egg Incubator is highly recommended for herpetoculturists or anyone breeding reptiles. It reliably nurtures healthy hatchlings batch after batch. The incubator's capabilities and value make it one of the best on the market, despite its high price point.
Buying Guide - Things to Look for While Choosing the Right Reptile Egg Incubator
There are some factors to keep in mind while choosing the right incubator for your needs (and those of your pets). These will help you make the best choice possible; let's explore them one by one.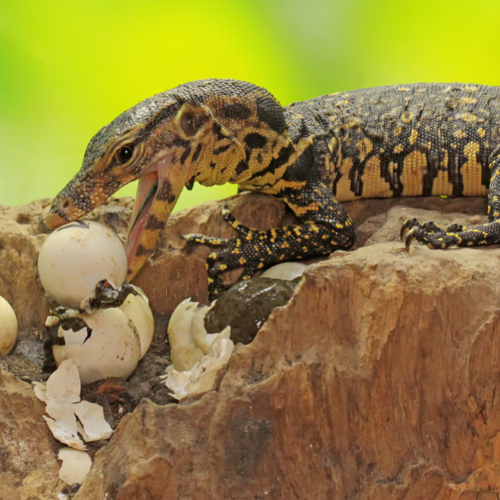 Size & Capacity
When selecting a reptile egg incubator, the size and capacity are key factors to consider. Choose an incubator that provides adequate space for the number and type of eggs you plan to incubate. For example, if you intend to incubate a clutch of 10-12 medium-sized python eggs, a small desktop incubator may not suffice. Look for an incubator that allows the eggs to lay flat with a bit of space around each one, about 1-2 inches. This will ensure proper airflow and humidity distribution. An incubator that is overcrowded can lead to problems.
Additionally, factor in future breeding plans. It's wise to buy an incubator with slightly more capacity than you need right now, to allow for your hobby to grow. For instance, the ReptiPro 6000 has a generous 6000 cubic inches of space, allowing ample room for egg clutches to incubate comfortably. The compact 26 x 20 x 12-inch dimensions can fit in most homes.
Cost & Value
Incubator prices span a wide range, from under $10 (for simple incubation boxes) to over $1000. Consider how much you'll use the incubator and your budget. A moderately priced model around $200-300 like the Zoo Med ReptiBator often hits the sweet spot for hobbyists. It provides key functions like temperature regulation and humidity monitoring without blowing the budget.
Of course, a higher-end incubator offers cutting-edge features that make incubation easy. For example, high-end options can include Wi-Fi monitoring, automatic egg turning, and alarms for temperature fluctuations, which makes them great for beginners. Evaluate if these high-tech extras are worth the investment for your needs and experience level.
Ease of Monitoring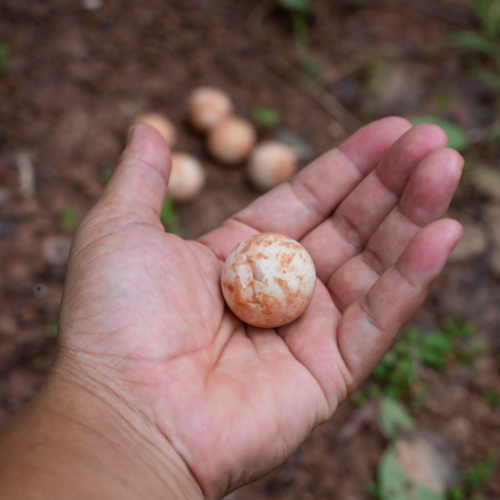 Monitoring incubator conditions is critical, but opening the unit frequently causes temperature and humidity drops. Look for models with transparent windows and built-in hygrometers/thermometers. The Zoo Med ReptiBator, for instance, allows easy viewing of eggs through the clear top. Its LCD screen displays temp and humidity levels at a glance without having to open the incubator door.
For maximum monitoring convenience, choose an incubator with app connectivity. This allows you to view incubator conditions from your smartphone or computer without disturbing the unit. Trend graphs also help spot potential problems early.
Humidity Monitoring & Control
Proper humidity ensures eggs stay hydrated and flexible during incubation. Look for an incubator with an integrated hygrometer for monitoring moisture levels. The ideal range is 50-60% humidity for most reptile eggs.
Adjustable vents allow for managing airflow to control humidity. Sponges or water reservoirs can add moisture if levels drop too low. Automatic humidity control through misting features (available in pricier models) provides maximum stability without constant manual oversight.
Heating & Cooling
Consistent temperature is vital for proper incubation. An integrated thermometer lets you monitor the incubator temperature. Adjustable heating elements are essential to maintain optimal temps (82-88 ̊F for most species).
Cooling fans help counteract excess heat from ambient temperatures or the heating element. Look for incubators that offer heating/cooling autoregulation to maintain steady temps automatically.
Design: Upright vs Chest
There are two main incubator designs:
Upright - Vertical mini-fridge style with front window. These units are more convenient for viewing eggs and take up less floor space.
Chest - Horizontal cooler-like design with top opening. These allow you to access the eggs easily from above. However, these usually have a wider footprint on the floor.
Consider your space constraints and egg monitoring preferences. But both designs work equally well, so choose based on personal preference.
Features & Technology
Basic features like thermometers and hygrometers are must-haves. An adjustable thermostat allows manual temperature control. These basics are sufficient for expert breeders on a budget.
Advanced features, usually reserved for higher-end units, provide convenience and automation. Consider incubators with:
App monitoring/alerts
Auto egg turning to prevent sticking
Auto humidity and heating/cooling regulation
The right choice depends on your budget, needs and tech comfort level. Beginners may benefit from automation while experts may prefer basic manual control.
Frequently Asked Questions
To ensure you are adequately equipped with all the necessary knowledge about incubation, we have provided answers to the most frequently asked questions regarding the topic.
What is the most important thing to consider when choosing a reptile incubator?
The most crucial factor when selecting a reptile egg incubator is its ability to provide stable, consistent temperature and humidity throughout incubation. Models that enable monitoring egg development without fluctuations from opening the door are ideal.

Easy adjustability of warmth and humidity levels is also key to creating an optimal nurturing environment tailored to the particular species. Reliable control over these two essential elements enables strong embryo growth and healthy hatch rates. So focus on incubators that excel at stabilizing temperature and humidity for incubating reptile eggs successfully.
Why is it important to check the eggs without opening the incubator?
Checking developing reptile eggs without opening the incubator is important because opening the door can negatively impact the vital internal temperature and humidity. Even brief fluctuations in these parameters from exposure to outside air may stress embryos and alter growth.

Incubators with viewing windows or cameras allow diligent inspection while maintaining a stable nurturing environment optimized for healthy incubation. By minimizing disturbances, the eggs remain in steady conditions to promote strong development and hatch rates. Non-invasive monitoring is key for successful reptile egg incubation.
Can you use a poultry incubator for reptile eggs?

Yes, a poultry incubator can also be used for incubating reptile eggs like those of bearded dragons. Since both poultry and reptile eggs require similar incubation temperatures around 95° F and humidity levels around 40-60%, a quality poultry incubator will provide the right conditions for incubating reptile eggs as well.

Just be sure to follow the specific temperature and humidity guidelines for the particular reptile species' eggs you are incubating.
How hot is too hot for incubating eggs?
Temperatures above 103°F are considered too hot for properly incubating eggs. If the incubator temperature rises much above 103°F for multiple hours, it can significantly increase mortality rates. Prolonged exposure to over 103°F for days can fully prevent successful hatching. Temperatures below 96°F can also have detrimental effects. For optimal hatching success, incubator temperature should be steadily maintained between 99°-100°F, with temporary fluctuations between 97°-102°F being acceptable. But prolonged heat over 103°F starts posing serious risks to proper embryonic development.
How long can incubating eggs survive without heat?
Incubating eggs can survive without heat for up to 18 hours before experiencing significant impacts on hatching viability. During power outages or temperature disruptions, some embryos may continue developing normally if temperatures below 90°F persist under 18 hours.

However, prolonged lack of heat beyond 18 hours often leads to embryo death. If cooling occurs, resume normal incubation temperatures as soon as possible. Candling the eggs 4-6 days later can check for ongoing embryo development and signs of life.
What are the 4 environmental conditions needed for successful incubation?
The four key environmental conditions required for successful artificial incubation of eggs are:

- Proper temperature - Maintaining the optimal incubation temperature recommended for the species.
- Adequate humidity - Keeping humidity within the ideal range through incubation.
- Sufficient ventilation - Allowing fresh airflow to prevent excess CO2 buildup.
- Regular turning - Rotating the eggs frequently, especially in early incubation.

Each species has specific recommendations for these conditions based on their natural incubation needs. Following those guidelines closely enables the best hatch rates.
Should I leave a light on for the incubator?
Yes, leaving a light on in the incubator is recommended. Research shows that exposing incubating eggs to light can have benefits like increased hatchability, quicker incubation time, and improved growth. Light exposure helps stimulate certain hormonal systems involved in development. Just be sure the light source does not produce any significant heat that could impact the temperature. An LED bulb or fluorescent light are good options.

Keep the light on a consistent daily cycle matching natural daylight patterns.
Final Thoughts
Whether a novice or veteran, choosing the right incubator is pivotal for successfully hatching healthy reptiles. As outlined above, key factors like temperature regulation, humidity control, and ease of use should guide your decision when selecting an incubator.
With the wide range available, determining your needs and budget can help narrow your choices. While more expensive models boast enhanced features, reasonably priced options can still provide the stable environment critical for incubation. At the end of the day, the incubator that best fits your particular situation will be the right choice.
If you're curious about which reptile species are the most profitable for breeding, be sure to check out our guide on the best reptiles for profitable breeding.
We hope this overview has illuminated what to seek in the ideal reptile incubator for your needs. Please share your experiences and advice on reptile incubation in the comments below. Also, contact us if have have any questions or comments. We will try to help you the best we can!
You May Also Like