The 10 Best Cat Foods For Indoor Cats
First published:
March 27, 2021
Last updated:
July 28, 2023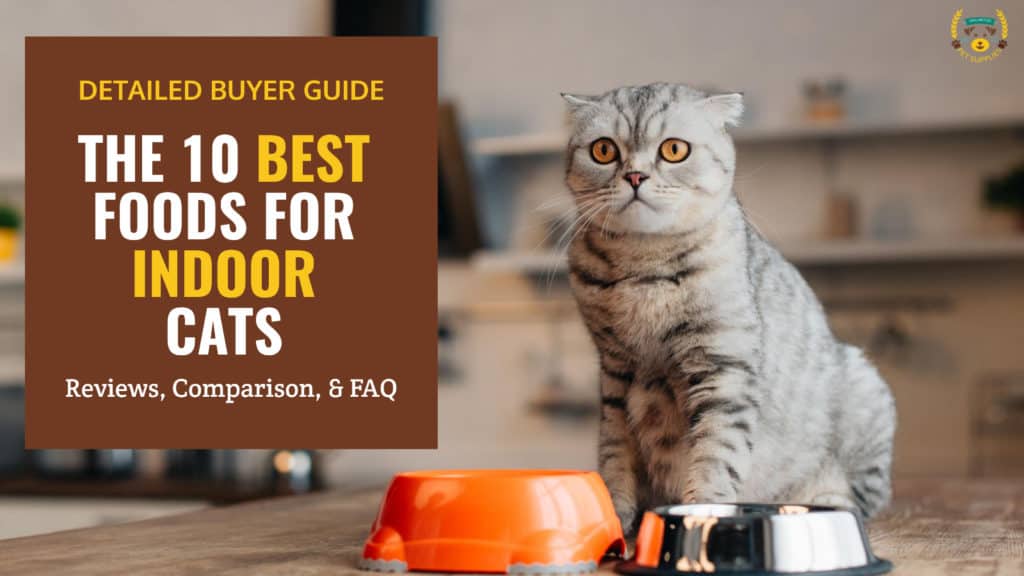 We are supported by our readers and we may earn a small commission when you click on some of the links at no additional cost to you. Our full disclaimer can be found
here
. Thank you.
Being careful with your indoor cat food is the right way to groom your loving pet. Are you not care about what you eat? It is rightly said, 'you are what you eat.' Just like figuring out what is good for you, you must pay attention to what you feed your cat as a cat owner. After all, they depend on you for 'boarding and lodging.'
Deciding what is good for your indoor cat can seem overwhelming to many cat lovers, especially because there are so many options and opinions available. However, we can make it easy for you. We present an intensively researched article that contains the best options for indoor cats and includes a guide on what to look for when choosing the best cat food for indoor cats.
Cat food for indoor cats is made keeping in mind the specific requirements of indoor cats. Ensuring that your cat gets the most suitable, balanced diet to lead a healthy and happy life must be your number one goal as a pet parent.
No Time To Read The Whole Article? No Worries. We've Done The Work For You And Compiled A List Of The Top Performers.
| Product | Features | Our Rating | |
| --- | --- | --- | --- |
10 Best Cat Foods For Indoor Cats
Indoor cats are often known for having more health and behavioral problems than their outdoor counterparts. Luckily, there are ways to help stimulate your indoor cat's mind and keep it healthy and happy. Feeding your cat premium indoor cat food, like the ones on this list, is the best place to start.
These high-quality foods are specifically formulated to keep indoor cats strong and healthy, and they are also convenient and easy to use.
Based on our research, testing, and experience, below is our final list:
Royal Canin Indoor Adult Dry Cat Food
Royal Canin is a well-known and reputed brand when it comes to pet food. All their products are made after a lot of research and testing. Precisely balanced nutrition with a combination of high-quality ingredients makes this cat food one of the best cat food brands for all types of cats.
Indoor cats spend a lot of time lazing, napping, and grooming themselves throughout the day. This cat food is made to keep the cat's weight low and prevent hairballs from forming in the stomach.
Royal Canin has researched the calorie requirement of indoor cats and makes sure that this cat food has 3534 kilocalories of Metabolizable energy per kg of this product. The proteins in this cat food are highly digestible and make all nutrients easily absorbable. The crunchy kibble texture also helps in oral health and prevents tartar formation.
Pros
Promotes oral hygiene
Natural flavor
Helps the digestive system
Cons
The pieces are quite big to eat
Royal Canin cat food is a great combination of amazing taste, satisfying texture, and balanced nutrition. Your cat will love the aroma and flavor of this food.
Wellness CORE Grain-Free Indoor Formula Dry Cat Food
Wellness CORE offers one of the best cat foods recommended by vets for indoor cats. The product has the best ingredients in perfect quantity to deliver a power-packed meal choice for your kitty.
Cats love meat, and this cat food is packed with the goodness of quality animal protein from chicken and turkey. In each bite that your cat takes, apart from a high concentration of meat, it will find superfoods and added nutritional supplements. One of the healthiest cat food brands in the market.
After a lot of research and testing by vets, nutritionists, and scientists, this product comes to you which makes the well-being of cats their top priority. Everything from energy, shiny skin & coat, and digestion to immunity, strong teeth, and good vision are all supported by this cat food.
Moreover, it does not contain any grains, which is beneficial in two ways. Cats will not get any allergies, and there are no unnecessary fillers used in the food.
Pros
Made with a perfect balance of proteins, fats, and carbohydrates
Appetizing flavors and textures
Great for the overall health of your cat
Cons
The prices have gone up while the quantity has been reduced
The dry cat food for indoor cats from Wellness CORE has high amounts of meat and is completely fish and grain-free. Maintaining your cat's overall health and weight with this antioxidants, probiotics, vitamins, and minerals-filled cat food will be easy.
Blue Buffalo Indoor Health Natural Adult Dry Cat Food
Blue Buffalo Cat Dry Food is made with the finest natural ingredients and is among the best dry cat food for indoor cats. Starting with real meat as the first ingredient, it includes grains, vegetables, and fruits in sufficient quantities.
There is another great addition to this cat food in the form of their exclusive, antioxidant-rich Life Source Bits, which support your kitty's overall health and well-being. These bits are a precise blend of antioxidants, vitamins, and minerals, all carefully selected by experts.
The vitamins and minerals in this cat food can support the different life stages of the cat. You will find that the Blue Buffalo cat food meets the major lifestyle requirements with ease.
All the common problems that indoor cats usually face like hairballs, excess weight, sensitive stomach, etc. can be easily tackled with this premium quality product. Apart from all this goodness, it also contains 3 and 6 omega fatty acids, making the skin healthy and coat shiny.
Pros
High-quality fiber and protein promote healthy digestion
Balanced nutrients help in maintaining a healthy weight
Essential vitamins, minerals, and antioxidants support the immune system
Cons
Some cats may develop urinary problems
Blue Buffalo dry cat food features real meat as the first ingredient apart from wholesome whole grains, vegetables, and fruits. The LifeSource Bits, which are a precise blend of antioxidants, vitamins, and minerals, promote the cats' immunity and overall well-being.
Instinct Raw Boost Grain Free Dry Cat Food
The Instinct Raw Boost natural dry cat food is a great combination of high protein, grain-free kibble, and freeze-dried raw chicken. Only cage-free real chicken is sourced in making this product, which forms the main ingredient for this canned food.
Probiotics in this cat food promote healthy digestion and the gut. There are no fillers in Instinct Raw Boost cat food such as grain, potato, corn, soy, wheat, by-products, etc. so, your cat gets a high-quality meal. Even picky cats will love the delicious taste and flavor apart from benefiting from the balanced nutrition this food provides.
All the ingredients used in making this product are sourced worldwide but made in the USA. It is best for cats to get a high-quality product packed with proteins, made from real meat, and minimally processed.
It is well known that raw cat food or less processed food retains natural flavors, antioxidants, amino acids, etc. better, which are crucial for a cat's well-being. Instinct Raw Boost also makes the best-canned food for indoor cats.
Pros
Improved, shiny skin & coat
Increased energy and vitality
Relief from a sensitive stomach
Cons
Boost pieces in the cat food can cause vomiting if introduced suddenly
Feeding your cat high protein and grain-free dry cat food is a good choice, and if you are feeding Instinct Raw Boost cat food, then it is even better. Cats with sensitive stomachs will also take to the food easily. Complete and balanced nutrition for your indoor cat is guaranteed.
Iams ProActive Health Indoor Weight & Hairball Care Dry Cat Food
Specifically formulated for indoor cats, the IAMS Proactive Health Dry Cat Food is perfect for your indoor kitty. This is a well-made product that supports good health and ideal weight while maintaining good digestion. For an indoor cat, these are important considerations. Another key feature is the way it helps in preventing or decreasing hairball formations.
Chicken is the number one ingredient in this product, and it also has turkey. Your cat will love the taste, and as there are no artificial dyes or additives in it, it is perfectly safe. 30 % protein and 11 % fat makes it high-energy and low-calorie cat food that you want for indoor cats.
It has l-carnitine, which helps in keeping the cat at a healthy weight. Apart from this, the proprietary fiber blend with beet pulp reduces hairballs and keeps the digestive system functioning well.
Pros
L-carnitine helps indoor cats burn fats
Contains a full set of vitamins and minerals
Proprietary fiber blend with beet pulp
Cons
Contains corn and wheat based ingredients, which may cause allergy
This dry cat food is formulated with the best ingredients to prevent hairball formation and keep the overweight cat under control. With chicken as the first ingredient, you know that you are choosing a good product.
Rachael Ray Nutrish Super Premium Dry Cat Food
Rachael Ray is a renowned name in the world of cooking but for humans. However, this super-premium dry cat food continues to keep the flag high. Filled with the goodness of natural prebiotics from pumpkin, which acts as a great digestive, this cat food is just great.
You will be happy to give this to your cat if you are looking for natural dry cat food. Chicken is the number one ingredient, along with salmon and lentils and this is among the best dry cat food for indoor cats. Another option is with Turkey as the number one ingredient and salmon and chickpeas added to it. Both options are made with real meat and contain no artificial flavors or preservatives.
A unique superfood blend consisting of antioxidant-rich berries, amino acids, vitamins, and minerals keeps the cats healthy. A wonderful aspect about purchasing this product is that part of the proceeds will go towards the Rachael Ray Foundation, which donates money to various pet charities.
Pros
Crude protein at 34.0 % and crude fat at 12.0 %
Lentil and pumpkin keep the digestion smooth
The real meat and no fillers
Cons
Says no corn but has gluten as an ingredient
If you want complete and balanced nutrition for your cat, then go for the Rachael Ray Nutrish Super Premium Dry cat food. It is AAFCO approved and meets the set standards of quality.
Purina Cat Chow Indoor Dry Cat Food
The Purina cat chow indoor dry cat food is great at supporting the health of indoor cats. When it comes to kitten food, this is one of the best dry foods. It is a high-quality product made with the sole aim of keeping your cat healthy and happy.
As the indoor cats are less active, this dry cat food is made keeping this in mind. It has a low-calorie formula yet contains all the essential nutrients necessary for the cat's growth. The main ingredients in this cat food are corn meal, poultry by-products, corn gluten meal, and soy flour.
The amount of crude protein is about 30.0 %, and crude fat is 9.5 %. The moisture content is not bad at 12.0 %. You must remember that these amounts are averages, and your cat may require something different.
The Purina dry cat food is a good option for people who want to feed easily, quickly, as well as affordably.
Pros
Enriched with more than 25 vitamins and minerals
Helps in controlling hairball formation
Promotes healthy weight with fewer calories
Cons
Can make the cats gassy and uncomfortable
Purina Cat Chow Indoor provides 100% complete & balanced nutrition as adult cat food. It's a dry cat food for everyday feeding, formulated to suit an indoor adult cat's life.
Friskies Indoor Variety Pack Canned Cat Food
We all love some variety in our food, and so is the case with our cats. The Purina Friskies Variety Pack of Canned cat food has three tempting choices for the kitties. Each of the three recipes is loaded with great taste and quality ingredients.
Wet food is not only yummy but also provides hydration to your cat. Cats that do not drink water during the day are susceptible to dehydration. Friskies the indoor cat food is made with real poultry or seafood giving you a convenient way to add protein to your cat's diet.
Your cat will find the food moist with a tender texture and easy to eat and will lick the bowl clean in no time. Additionally, minerals and vitamins fortify the food for overall well-being, and taurine looks after the cat's heart and vision health. It works well both as a 100 % complete balanced meal or as a kibble topper.
Pros
Moist and tender texture makes it easy to eat
In one pack, you get 3 different recipes
Made with real poultry or seafood
Cons
A lot of people complain about the strong smell, which can be off-putting.
Dehydration in indoor cats is common and may cause many health problems. The Purina Friskies Variety pack is a tasty and high-quality option and helps keep the cats hydrated. It works well with adult and senior cats.
Meow Mix Indoor Health Dry Cat Food
Meow Mix Indoor Health dry cat food has been specially formulated to keep indoor cats healthy and happy. It can help you keep your kitty's weight under control and yet provide enough energy to keep them playful and active.
Wholesome ingredients are used in making this cat food and also at affordable prices. It is perfect when you have many cats, or you plan to feed strays because you get a good quality product without burning a hole in your pocket.
Feed as per the directions given on the pack to get maximum benefit. With all essential vitamins and minerals added, this dry cat food provides complete nutrition for adult cats. Chicken meal is the number one ingredient, and corn and soy meal are also added to it this product.
It works well by preventing hairball formation in the cat's stomach and keeps the digestive system working smoothly.
Pros
Provides all essential vitamins and minerals
Helps cats in maintaining ideal weight
Good quality at affordable prices
Cons
Chicken by-product meal and corn + soy meal used as fillers
The Meow Mix Indoor Health Dry Cat Food is probably the only cat food the cats will ask for by its name! Though well made, this product is not suitable for cats with sensitive stomachs. It is better to transition to this food slowly over 10 to 15 days. This is a good quality product and at affordable prices makes for a great bargain.
Purina ONE Indoor Advantage Hairball Control
If you want your cat to have variety in its meals, the Purina ONE Indoor Advantage Hairball Control cat food is the best option. You get one pack of dry cat food and one pack of wet cat food.
The dry cat food is made with real turkey and real fish as the number one ingredient. It also contains omega-6 fatty acids, which help in maintaining a shiny coat and healthy skin. Indoor cats have different requirements compared with outdoor cats, and this double bundle pack is made keeping that in mind.
The wet cat food has fish as the number one ingredient and rice. It is among the best-wet cat food for indoor cats.
Common hairballs and weight control problems that indoor cats face can be easily tackled with this cat food bundle pack. Antioxidants blend and vitamins and minerals keep the cat healthy and its muscles and immunity strong.
Pros
The bundle pack of wet and dry cat food is convenient
Made especially for indoor cats
Made with real meat
Cons
Can become stale fast. Buy only after checking the expiry date.
Purina ONE Indoor Advantage Cat food can be bought as a bundle of wet and dry food or even separately. Your cat will not only like the taste and flavor of this cat food but will also benefit from the goodness of nutrients and high-quality ingredients in it.
What Is Different About Indoor Cat Food?
Food for indoor cats mainly makes a difference in the calories. With fewer calories, it is easier to manage their weight. Obesity can lead to several health issues and make a visit to the vet more frequent. Choose the best cat food for overweight indoor cats if you see your kitty putting on weight.
Do Indoor Cats Need Different Food?
Yes, indoor cats need food that is tailored to their requirements. As these cats spend more time relaxing or running around in smaller areas, their daily calorie requirement is much less.
Cat food, which provides all nutrients in the right balance, is a must. Moreover, cats that spend all their time indoors tend to groom themselves much more. This increases the risk of hairballs forming in their stomach or digestive tract.
Cat food for indoor cats contains a little more fiber to help the hair pass naturally and the best dry cat food for indoor cats can help. best wet cat food for indoor cats just the way you choose the best food for you. Your cat requires certain nutrients with the right balance. Look for a quality product from a well-known brand and read the list of ingredients carefully.
Here is a great video (7 minutes 47 seconds) from Jackson Galaxy explaining the difference between indoor and outdoor cats in terms of many aspects.
Why Is an Indoor Diet Important for Indoor Cats?
The lifestyle of an indoor cat is completely different from that of an outdoor cat. The two main differences are:
Less physical exercise
More self-grooming
The first one can make a cat obese, and the second can lead to hairball formation, and both these things can make your cat sick. This is why choosing the best cat food for indoor cats is important.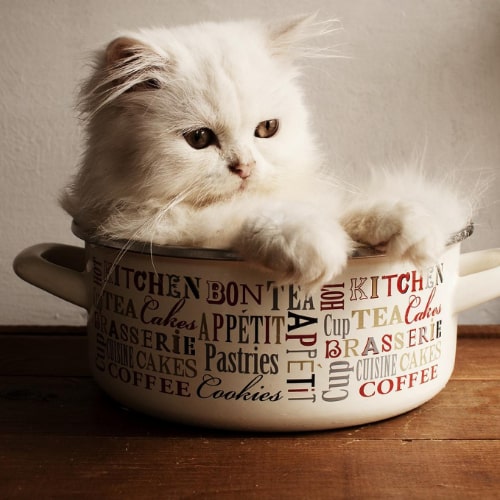 How To Choose The Best Indoor Cat Food?
You may choose the best dry or best-wet cat food for indoor cats just the way you choose the best food for you. Your cat requires certain nutrients with the right balance. Look for a quality product from a well-known brand and read the list of ingredients carefully.
What Ingredients Are Best in Cat Food?
Cats are obligate carnivores and cat food for an indoor cat should contain the right ingredients in the right proportion.
Proteins: are the most important ingredient and should make up 25 % of the product.
Fats & oils: fats can be between 10 and 20 % of cat food.
Carbohydrates: many cats can develop food allergies with the addition of grains. Sweet potato and green peas are better alternatives for carbohydrates.
Minerals
Vitamins
Water
What Is the Healthiest Cat Food?
The healthiest and best dry or wet food for indoor cats may be a bit different for each cat, depending on
Breed
Size
Level of exercise
Age
Specific issues like pregnancy or illness
The healthiest cat food is the one that keeps your cat healthy and active.
Ingredients to Avoid for Your Indoor Cat
There are some ingredients that can harm your cat's health.
Cow's milk: contrary to popular belief, this is not good for adult cats. After weaning, cats find it difficult to digest lactose.
Food with less or no moisture: cats get most of their daily water intake from their food. Less moisture content in their food can make them dehydrated and cause many health problems.
Chemical or artificial preservatives in cat food should be avoided
Excess of carbohydrates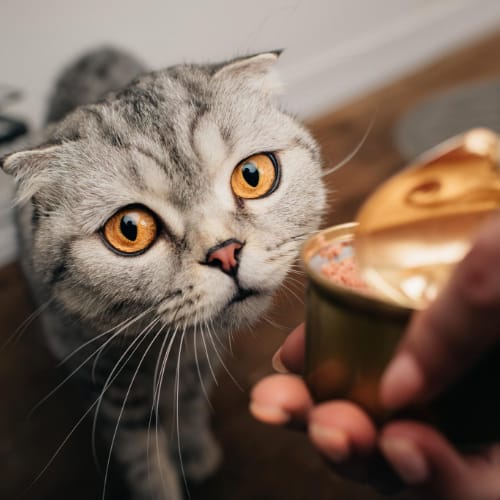 Additional Indoor Cat Food Considerations
The lifestyle of an indoor cat differs in many ways when compared to an outdoor cat. This is the reason why when choosing cat food for an indoor cat; you must be careful. Don't just look at the name of the brand but also read the label with the ingredients fully. Read the reviews and ask people who have cats to get better information.
Special Kitty Cat food, for instance, is a product from a well-known brand like Walmart. It is priced low, and you could be tempted to buy it. However, the product is meant for strays, outdoor, or large cats like in a shelter. There is no list of ingredients, which makes it difficult to know what exactly is in there.
On the other hand, Fancy Feast cat food appears to be a reliable and economical choice. It is a good option when you don't mind feeding your cat by-products or slightly vague ingredients but don't want excess plant ingredients.
There are some cat foods like Meow Mix and Friskies which are quite bad and unhealthy. They contain corn and soy as proteins and are like junk food for cats. Such cat food can be harmful to your kitty in the long run. Indoor cats can also develop arthritis [1] due to less exercise and a junk-filled diet. The best cat food for overweight indoor cats will not add to the weight of the cat. Adding arthritis supplements to the diet can alleviate the pain and discomfort to some extent. Whichever cat food you choose for your indoor cat, keep your cat's best interests as the aim, and you will not go wrong.
Why Is It Important To Buy Your Cat Different Food According To Your Current Life Stage?
Your cat requires good nutrition to remain healthy, but the same cat food at all stages of a cat's life is not recommended. Chicken liver is good for adult cats. Your cat's nutritional needs keep shifting from the time it is a small kitten, and to the time it grows into a senior cat. Best dry cat food for indoor cats will have the required nutrition.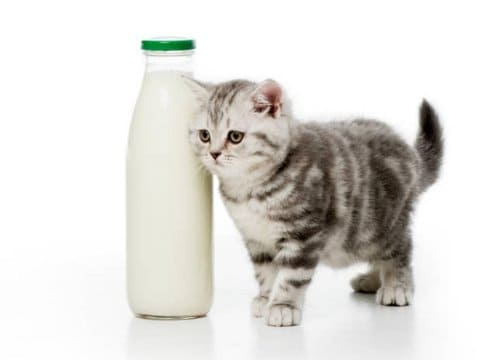 There are a few factors that play an important role in choosing the right cat food according to different life stages.
Age: you cannot give the same food to a kitten and an older cat. Cats need the right nutrition at every stage of their life. To find the right cat food, you must look at the labels on the products.
Health Issues: if your cat has an illness or has undergone surgery, you need to buy different cat food. Regular cat food may not work for a sick cat. Similarly, a nursing or pregnant cat will have totally different nutritional needs.
Wet Vs Dry Cat Food: Which Is Better?
Let us take a look at both dry and wet cat food and see their features.
Wet Cat Food:
Water is important for your cat's urinary tract health as well as for general well-being. The best-wet cat food for indoor cats may have more than 75 % moisture content.
Pros:
Perfect for cats that don't drink enough water
Excellent source of protein
Soft and easy to digest
Cons:
Shorter shelf life
It May cause dental issues
It may be more expensive in the long run
Dry Cat Food:
This is popular with cat owners because of the ease of feeding the pet. It is important to read the label carefully to ensure that it is not loaded with grains or fillers.
Pros:
Convenient to store and feed
Longer shelf life
Wider variety of textures and shapes
Cons:
Low moisture content
Higher in carbohydrates
Lower meat-based protein
Now, you know that both dry and wet cat food have their advantages. When deciding, take into account your cat's individual needs and choose carefully.
Does Your Cat Have A Sensitive Stomach?
Cats can have an upset stomach due to many reasons.
New medication
New food
Eating fast
Dehydration, etc., but if you notice recurring signs such as diarrhea, vomiting, gas, etc., your cat may have a sensitive stomach.
You must rule out any other illness or problem as well as stomach issues. The steps you can take to soothe your kitty's stomach can include the following
Keep track of what they have been eating
Change cat food gradually over 10 to 15 days
Don't feed your cat leftovers or scraps from the table
Consult your vet immediately if you notice the following
Blood in the stool
Change in behavior, thirst, or appetite
Not producing urine or feces
Straining or mewling excessively
Looking lethargic
Many cats have sensitive stomachs, and as a pet parent, it is up to you to make sure that your cat is healthy and comfortable by giving it the best dry cat food for indoor cats.
FAQ About Indoor Cat Food
How Much Should You Feed An Indoor Cat?
Different cats will have different nutritional needs based on
* Size
* Age
* Life stage
* Wet or dry cat food
* Energy levels and many more such factors.
The best way to find out how much to feed your cat is to consult with your vet. This is the best way to avoid under or overeating. The best cat food for overweight indoor cats [2] will have fewer calories.
Apart from this, you must also read the product label for recommended portion sizes. Wet and dry cat food is different and will require varying feeding schedules and quantities. It is best to find how many calories your cat needs and then divide it by two and portion the two meals. One way to assess the feeding is to see if
* Does your cat leave any food in the bowl?
* Is she gaining or losing weight?
* Is the cat active?
By checking all these factors, you will be able to feed your cat correctly.
How Many Calories Do Indoor Cats Need?
The caloric needs of an indoor cat are different from that of an outdoor cat. On average, an indoor cat should have 20 calories per pound of body weight. For example, if your cat weighs 10 pounds, it should ideally take about 200 calories.
If your cat is overweight, then you may want to bring the calorie count down and feed fewer calories until it reaches the ideal weight. Some breeds are naturally heavier or lighter, and this should be kept in mind while deciding about the daily calorie intake.
However, not all cats have the same metabolism level, and 20 calories per pound is a rough guideline. You need to see how your cat is reacting to find out what it needs.
Some energetic and playful cats may need more calories than lazy ones. Consulting with your vet will help you to find the right number of calories your cat requires.
Check Also: How Much Should Cats Eat and How Often?
Do Vets Recommend Wet Or Dry Food For Cats?
Vets will recommend dry or wet cat food only after checking and finding out what is most suitable for your cat. Both wet and dry cat food have their advantages and disadvantages.
Unless there is a specific need for a particular type of cat food, you can try out both wet and dry and see how your cat reacts. The main difference between the two is
* Price: wet cat food is costlier
* Quality: dry food may contain more fillers
* Shelf life: easier to store dry cat food
* Moisture: wet cat food has more moisture
* Feeding: left dry food can remain in the bowl while wet cat food needs to be discarded
* Life stage: both kittens and senior cats prefer wet food as it is softer on the gums
Many vets also suggest blending or mixing the dry and wet cat foods to get the best of both worlds in semi-moist food.
What Human Foods Can Cats Eat?
Every time your cat begs you for a morsel from your plate, you probably say no. Human food is bad for cats. What if we told you that there are some things which you can happily share with your cat-friend?
* Fish: feeding him fish like tuna or mackerel is beneficial, health-wise.
* Meat: cooked poultry, beef, and other meat can be shared with your cat.
* Cheese: Cheese is high in calcium and protein, and you can share it with the cat
* Bananas: can be used as a special snack and not regular food, due to high sugar
* Carrots: they make for a healthy treat. Avoid giving raw food as it could cause choking.
* Pumpkin: pumpkin has fiber and nutrients which help with a range of health issues
* Eggs: Eggs are protein-rich, and you can share them with your cat.
The food items mentioned here can be given to a cat but only as occasional treats and in small quantities.
Final Thoughts
You should approach buying the best cat food for indoor cats with a lot of careful consideration. You want the food to be nutritious, safe, tasty, and appropriate for the specific life stage. The Association of American Feed Control Officials (AAFCO) [3] assesses animal feed and certifies the one which passes the test. This is one way you can find good quality cat food.
Cats love meat, and it is ideal for them, so look for cat foods that list real meat as the first ingredient. A portion of balanced cat food will have essential vitamins, minerals, antioxidants, etc., to increase immunity and keep them healthy.
When choosing cat food, keep all the important factors in mind to ensure that you get the best for your kitty. Keeping a pet means being responsible for it completely. An indoor cat depends completely on you for food, and as a pet parent, you need to give it the best.
---
References:
Food for Cats With Arthritis Can Help Symptoms | petMD. Petmd.com. Retrieved from https://www.petmd.com/blogs/nutritionnuggets/cat/dr-coates/2015/october/using-diet-treat-arthritis-cats-33233
Obesity in Cats. Vca_corporate. Retrieved from https://vcahospitals.com/know-your-pet/obesity-in-cats
The Association of American Feed Control Officials. Aafco.org. https://www.aafco.org/
You May Also Like