The 10 Best Bearded Dragon Enclosures, Terrariums, and Tanks
First published:
May 5, 2023
Last updated:
September 6, 2023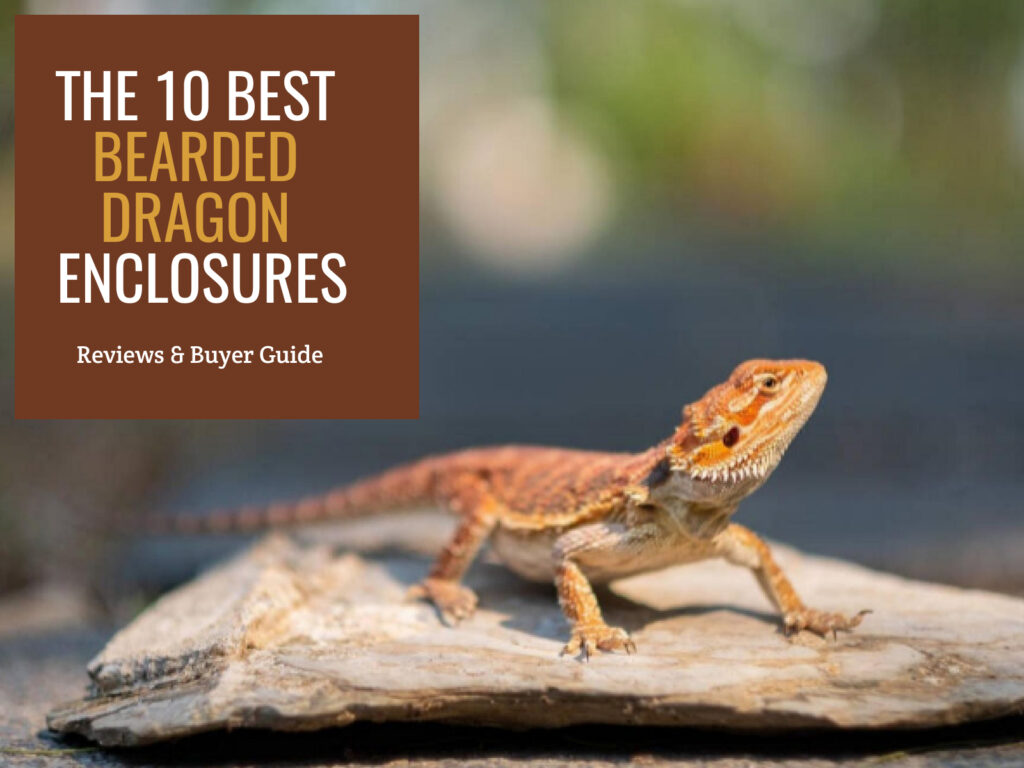 We are supported by our readers and we may earn a small commission when you click on some of the links at no additional cost to you. Our full disclaimer can be found
here
. Thank you.
Bearded dragons are great pets as they are compliant by nature; they can be easily tamed and trained with frequent handling. However, if you are also planning to keep one as your pet, you must get thorough research about their needs. Remember - one of the primary things you will need is the best bearded dragon cage or terrarium.
By purchasing a quality terrarium for your bearded dragon, you can provide your pet with its ultimate needs, food, water, warmth, light, and so on. This article has distilled down a list of the most reliable bearded dragons enclosures; you can review them and buy the one that fits your budget and pets' demands.
So, here you go!
Our Top-Pick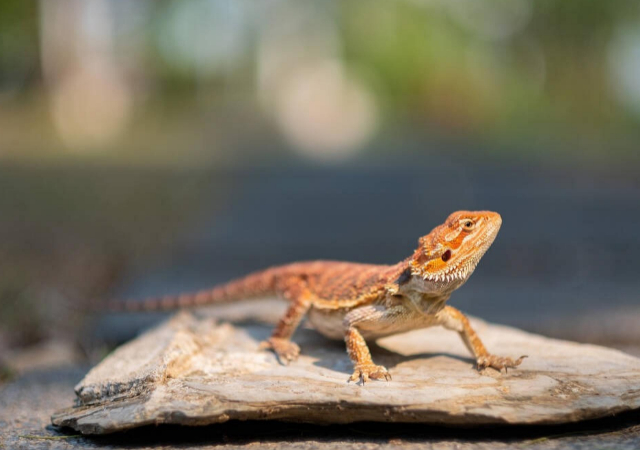 We assure our readers that all ten pet cages are safe and contain almost every feature that bearded dragons need to grow up. However, if you ask for a top pick for the great bearded dragon habitat in captivity, REPTI ZOO 85 Gallon Large Reptile Tank will win the race due to its great capacity, excellent design, and easier maintenance. So, if you don't want to delve into our entire list, trust in it and buy it for your pet friend.
The 10 Best Bearded Dragon Enclosures
The brand matters greatly when choosing the Best Bearded Dragon Enclosure because every other product is not worth buying. Therefore, we have researched, tested various brands, and selected the most reliable ones.
You can dig out their features, pros, and cons to find the relevant one for you.
REPTI ZOO 85 Gallon Large Reptile Tank
ReptiZoo is a large reptile tank with an 85-gallon capacity, which is ideal as a mixed species enclosure. It can be used for adult bearded dragons, chameleons, tortoises, snakes (ball pythons), etc.
Its two front sliding glass doors increase accessibility as you can use these doors to feed your pets. In addition, these doors provide ease in deep cleaning the tank and the objects inside it. Finally, the safety lock helps safeguard the animals, so no matter how powerful the inhabitant is, it cannot escape from the tank.
The tempered glass of the tanks is stable enough to bear the weight of rocks, logs, bowls of water, and heavy animals. Moreover, you can easily view the dragon activities through this glass.
The screen top increases the ventilation process and penetration of UVB as well as infrared rays. These rays help form vitamin D3 in the body, which absorbs the calcium from the food. In addition, its waterproof bottom and beautiful design make it an excellent choice to use as a desert terrarium.
Pros
Great air circulation
Safe and spacious
Launched by a trusted brand
Cons
Glass doors may be hard to open
The use of a drill can crack it
REPTI ZOO is a massive reptile tank where your pet can crawl easily and freely. Moreover, you can also add a lot of things, such as rocks, branches and stones to provide a natural habitat for your bearded dragon. This is a perfect fit if you are searching for a spacious tank.
Exo Terra Outback Terrarium
Exo Terra Outback is another trustworthy tank with a 25-inch length, 19.6-inch width, and 13.3-inch depth for baby bearded dragons and other medium-sized amphibians and reptiles.
The Styrofoam of this reptile enclosure maintains the tank temperature and gives reptilians the feel of their natural habitat. Remember not to install a heat lamp near the Styrofoam, as it will melt it and cause trouble. The front window of this enclosure contains small holes, which help with ventilation. The double-hinged doors allow owners to feed the reptiles and add hammocks, stones, and tree branches. These stable doors neither shake or vibrate even when a heavy reptile crawls or moves inside.
The background of this beardie enclosure is removable and contains holes at the back. These holes help the mess-free incorporation of light and heavy heater cables inside the tank.
Pros
Great air circulation
Safe and spacious
Launched by a trusted brand
Cons
Styrofoam is not very reliable.
If you are looking for a low maintenance yet secure bearded dragon cage, this Exo Terra bearded dragon terrarium is for you! Its design makes it easily accessible and manageable. Moreover, it has a safety lock to protect the pet from external harm.
Carolina Custom Cages Terrarium, Tall Large 36Lx18Dx24H
Carolina Custom Cages Terrarium is herpetologists' recommended beardie tank for giant bearded dragons, Australian geckos, Green anole, Crested Geckos, Nocturnal desert geckos, and other desert reptiles. Its rectangular shape and all-glass material make it sturdy and stylish.
This high-quality bearded dragon enclosure contains a heavy-duty and secure top mesh that increases ventilation. The strong four-sided glass and black edges make this cage aesthetically appealing. The 36-inch length and 24-inch height make this enclosure the best home for some bigger pets, such as Savannah monitor and blue iguanas.
It has plenty of space, allowing you to add stones, hammocks, and branches inside it and make the reptile feel like it is living in its natural habitat. The two front hinge doors make it easy to open and close the enclosure for food, water, and cleaning.
Pros
Straightforward assembling
Solid top mesh cover
Security lock doors
Top-quality construction material
Carolina proudly offers your pet a natural home-like feeling as it has ample space, features safe glass sides, and has a waterproof base. So, feel confident to buy it for your bearded dragons and provide them with the best environment.
Tetra Aquatic Turtle Deluxe Kit 20 Gallons
If you have bearded dragons as pets, provide them with a natural yet stylish habitat by picking Tetra Aquatic Deluxe as their home.
The 20-gallon tank is a perfect size for small dragons to crawl and climb freely on branches, stones, plants, and trees. It is also an outstanding choice for water-born reptiles and tiny turtles as it retains water and doesn't leak. In addition, it is considered a great enclosure equipped with two dome-like built-in lamp fixtures, one heating bulb, and a UVB bulb that offers heat and light to keep the dragon warm.
The water filter of this enclosure creates eye-catching waterfalls and makes the water clean via its three-stage filtration process. Its well-made top is the only place to add food items and decorative materials.
Pros
Great ventilation
Heating lamp included
Sturdy glass material
Easy to access
Cons
Not recommended for giant reptiles
Although the Tetra Aquatic Deluxe kit is a specialized home for turtles, you can also use it for your baby bearded dragons and other reptiles because its interior has enough space. Additionally, it is a safe and secure cage for your bearded dragon - Even your naughty and fierce-natured pet cannot escape it.
Exo Terra Short All Glass Terrarium
The Exo Terra enclosure is meticulously designed and recommended by herpetologists.
The front two doors of this terrarium increase the accessibility for feeding the pet, cleaning the enclosure, and decorating it thoroughly. In addition, its beautiful background gives pets - bearded dragons, Leopard geckos, and small tortoises - a homey feeling.
The stainless steel mesh top and front door ventilation provide air circulation and keep the inner temperature stable. The top of the enclosure also allows UVB and infrared penetration, which gives pets soothing and calm feelings.
If you want to add waterfalls, sensors, and heat wave rocks inside this pet home, you can use its sided tube inlets on both sides. The Exo Terra's bottom plate is raised, intentionally designed this way to mount a substrate heater to warm the ground surface.
Pros
All-glass material
Twisted and safe locks
Waterproof base
Best for small pets
Maintains temperature and humidity levels
Cons
Styrofoam background can heat up
Effort-taking cleaning
Regarding style and durability, no enclosure can beat the one by Exo Terra. Its multi-featured nature - waterproof base, background ridges, mesh cover and raised bottom frame make it an ideal pet habitat. So, why delay getting this fantastic tank? Pick it up to make you and your pet's lives pleasing!
Zilla 10 Gallon Pet Reptile Starter Habitat
Zilla Pet Reptile is an all-glass and excellent pet habitat. The non-shatter glass material makes it secure and offers a clear view so pet owners can keep an eye on the pet's activities. Its great accessibility helps you keep it well-managed and well-maintained for your pet.
In its two reflective domes, pet owners can install a night black incandescent bulb that offers light to the pet to keep it warm but doesn't offer sharp brightness to disturb its day/night cycle. Similarly, its white spot bulb helps the pet enjoy daytime basking. The terrarium liner is non-abrasive and excellent for fighting against stinking odors. Moreover, it is treated with biodegradable enzymes for easier enclosure maintenance.
Pros
Affordable and decent cage
Ideal for new pet keepers
Durable and reliable
Best for small reptiles
Zilla Pet Reptile habitat is not a burden on the pocket as it features all necessary items, such as light bulbs, two reflective dome lamps, a temperature gauge, a setup guide, a terrarium liner, and a screen cover. It is an impressive home for your pet, indeed!
MARDOG Repitat Flat-Backed Reptile Habitat
The ToxiRium 50 Gallon Large Bearded Dragon Enclosure is an excellent choice for reptile owners looking for a spacious, safe, and comfortable home for their pet.
This 50-gallon reptile tank provides plenty of room for your bearded dragon to explore, hide, rest, and feel secure. It also features a large feeding enclosure area, allowing you to create a comfortable environment for your birdie.
The non-reflective PVC panels provide reptiles privacy and security, reducing anxiety and minimizing stress.
The additional side vents provide adequate ventilation for the reptile home, and the top mesh screen allows light and heat to penetrate into the reptile vivarium.
The ToxiRium 50 Gallon Large Bearded Dragon Enclosure is lightweight, durable, and be easily moved and deconstructed.
It is also stackable, making it ideal for housing multiple reptiles in the same room.
The two front sliding doors make it easier to set up the bearded dragon tank accessories, and the secure lock ensures that your reptile cannot escape.
This enclosure is perfect for desert reptiles, such as bearded dragons, blue-tongued skinks, crested geckos, lizards, frogs, snakes, and tortoises.
Pros
Provides ample space for exploration, hiding, rest, and security
Non-reflective PVC panels provide privacy and security
Additional side vents provide good ventilation
Lightweight and durable, easy to move and stackable
Two front sliding doors make it easier to set up bearded dragon tank accessories
Secure lock to ensure your reptile will not escape
Suitable for desert reptiles, such as bearded dragons, blue-tongued skinks, crested geckos, lizards, frogs, snakes, and tortoises
Cons
Not watertight
Not a rainforest-style enclosure
Overall, the ToxiRium 50 Gallon Large Bearded Dragon Enclosure is an excellent choice.
What I love about this enclosure is that it's perfect for different desert reptiles, such as bearded dragons, blue-tongued skinks, crested geckos, lizards, frogs, snakes, and tortoises.
Its construction and features justify its price, so don't hesitate to invest in it.
Carolina Custom Cages Terrarium
The Carolina Custom cage is one of the larger enclosures to keep tall bearded dragons safe and healthy. Its 24-inch height and 48-inch length give your dragons plenty of room and their essentials, such as plants, pebbles, fake stones, and hammocks. Your dragon can climb and crawl freely in this 120-gallon tank, but remember that it is a heavy tank, so be careful when moving it from one room to another.
Due to its easy-to-remove mesh top, pet owners can easily install lights and decor materials. In contrast to others, this bearded dragon terrarium has twin sliding front-opening doors, thanks to key locks that make the cage super-safe and secure. You can also remove the sturdy suction cups to clean dust and debris from the glass.
Pros
Front sliding doors for easy access
Innovative and safe design
Easy and quick to assemble
All-glass material makes it elegant
Cons
Hefty price tag
Cheap suction cups
The easy-to-assemble cage gives a natural living environment to large reptiles. Besides looking modern, it offers every important feature to make your bearded dragon grow and thrive happily. Overall, it is worth the money.
SeaClear 40 gal Acrylic Aquarium Combo Set
Pet owners searching for a basic enclosure for their beloved bearded dragon must try the SeaClear Acrylic aquarium. It has a reflector and light so the dragon can receive the most required warmth.
This stylish aquarium is made of durable acrylic glass, which is shatter-proof and lightweight. The material is also weather resistant, transparent, easy to fabricate and clean, hence, considered safe for pets and kids. You can also keep water-born reptiles in it because it offers all the necessary features for seawater animals. This horizontal terrarium has a 40-gallon capacity, so your pet gets sufficient space for climbing and crawling around.
This pet cage is an excellent combination of the reflector, aquarium, and 24" light fixture. The light fixture is simple to install and replace, making it an ideal habitat for bearded dragons.
Pros
Elegant and lightweight
Enough space for small dragons
Safe for salt and freshwater
Stylish and affordable
Cons
The top panel is not sturdy
SeaClear Acrylic Aquarium features a seamless acrylic construction that looks so aesthetic. It is an ideal home for your pets and pops up your home decoration. So, don't miss this safe and stylish bearded dragon tank setup.
Exo Terra Glass Natural Terrarium Kit
Here we have an Exo Terra glass terrarium featuring a rock-like sand background giving the bearded dragon a home-like feeling. Its commendable wire management system at the back is ideal for hiding the tubes and wires, making the enclosure safe for pets and convenient for owners.
This enclosure is perfectly designed for reptile habitats with two front-open doors so owners can maintain it and quickly provide food to their lizards and bearded dragons. The front window has a few holes, making it exceptional for ventilation which is further enhanced via the mesh top front. The top of this bearded dragon setup also aids in providing infrared penetration and Ultraviolet lights. You can remove the top to add decorative items such as stones, branches, and artificial trees.
Pros
Stainless steel mesh cover
Front window ventilation
Twisted screen locks
Give natural habitat to reptiles
Cons
The top circular hole is risky
This Exo Terra glass enclosure is durable, spacious, eye-catchy, and affordable. So give it a try without second thoughts.
Buyer's Guide: Factors To Consider Before Buying Bearded Dragon Enclosure
Before buying the enclosure for your bearded dragon, consider some of the crucial factors. We will mention those factors below, so take a deep look and always pick the best enclosure for your bearded pet.
Enclosure Type
The market is flooded with countless types of tanks; some have metal screens, but others are made of mesh walls. Some are manufactured with tempered glass, while others are of acrylic glass. The best one of all these is undoubtedly a glass tank as it will produce enough heat from the lamps, which is necessary for the life of the bearded dragons.
Accurate Size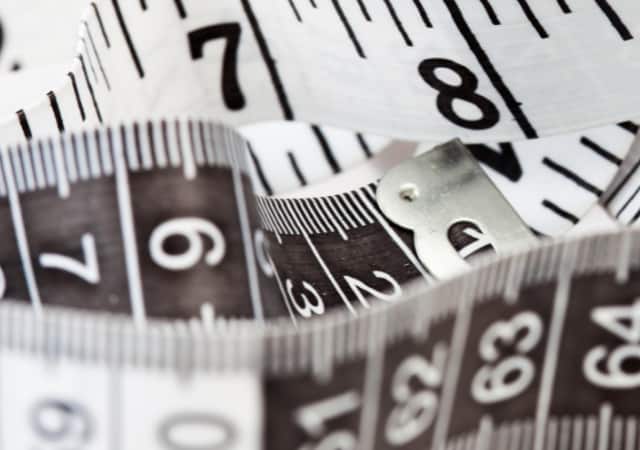 You need to spend money on the best tanks with a 20-gallon capacity for baby dragons, but for 3-4-month-old beardies, you are recommended to buy a juvenile enclosure with a 40-gallon size.
Juvenile bearded dragon needs a 55 to 75-gallon enclosure, as they will provide enough space for them to live freely. For adult beardies of 15-18 months, buy a tank of 100-120 gallons. Always consider the design and size of the tank as it affects its safety and durability of the tank.
Easy Access
Owning a bearded dragon as a pet means daily maintenance and full-time caretaking to keep them in the best environment. So, you should buy an easily accessible tank with the appropriate tank size for them.
Many enclosures have top openings with removable mesh lids; these are great for adding food, installing decorative items, and offering excellent air circulation, but some have front doors for the same purpose. You can often get a couple of options in one tank; buy the one that gives you more accessibility.
Safety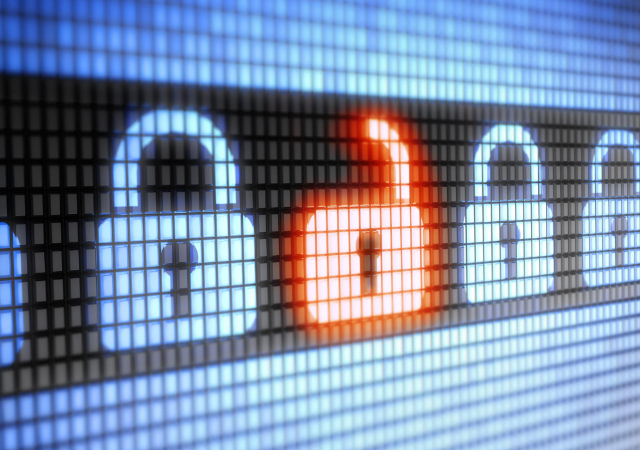 The enclosure must be secure so that the reptiles may not escape it. So try the one that has lids and key locks safely. Bearded Dragons are unpredictable creatures that can easily open the door while exploring the enclosure, so always ensure that the tank has no extra hole or unreliable door.
Durability
The bearded dragon enclosure must be made of top quality and sturdy materials to make the dragon's life and your money safe.
Frequently Asked Questions
We have compiled frequently asked questions based on our research about the bearded dragon's enclosures. So have a look, and get some more information about your new purchase.
Is A 40-Gallon Tank Good For A Bearded Dragon?
Small dragons can freely crawl and climb in the 20-gallon enclosures, but the ones aged 3 -5 months need at least 40-gallon tanks. Fully grown dragons need a huge space, at least a 120-gallon tank. So we can say 40-gallons is only suitable for medium-sized dragons.
Does The Enclosure Leave Unpleasant Odors?
Bearded dragons are smell-free pets; however, if a pet owner shows negligence in cleaning the terrariums, such as not properly removing the disposable substrate, they will start to stink. The smell can erupt due to bacteria, bearded dragon leftovers, and debris stuck with the reptile carpets or cage liners and have adverse health effects like respiratory infections and other illnesses.
How To Make A Bearded Dragon Enclosure Warmer?
Ceramic Heat bulbs are great for producing heat for the bearded dragon enclosures. For the convenience of the bearded dragon community, many popular options of bulbs are available on the market to buy separately. Some of the enclosures also come with bulbs. So pick as per your needs.
How Many Bearded Dragons Can Be Kept In A Single Tank?
No matter how small or large the enclosure is, we recommend keeping one male or female dragon in one pet compartment. Bearded dragons are territorial reptiles that have a habit of fighting with each other, so don't keep them in groups.
Can Bearded Dragon Owners Use A Stand With An Enclosure?
No, there is no need for a stand for bearded dragons' enclosures, but some large tanks, such as those with a 120-gallon capacity, may need a good-quality stand.
The Bottom Line
Bearded dragons are friendly, inquisitive, and active; therefore, keeping them as pets is the next level of fun. However, in this case, you need to give them the best of your care and attention, which is only possible if you have a top-notch enclosure for them - according to their size and temperament.
They are available at online and physical pet stores. There are plenty of options, from larger tanks to non-purpose tanks, from having different types of substrates to no substrate.
We have reviewed the enclosures of different dimensions and capacities; you can choose according to the size of your bearded dragon. You can pick any of the ones on the list. Still, Exo Terra Outback Terrarium is our ideal bearded dragon terrarium with a practical design, and Carolina Custom Cages Terrarium is the best value for the budget.
You May Also Like