The 10 Best Aquarium Filters for Large Tanks - Reviews & Guide
First published:
October 7, 2022
Last updated:
August 4, 2023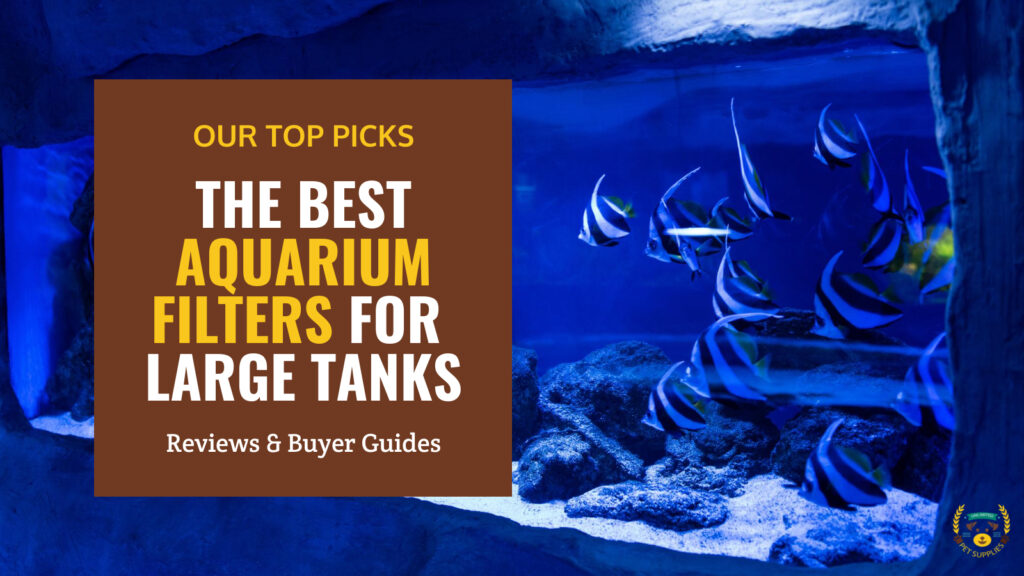 We are supported by our readers and we may earn a small commission when you click on some of the links at no additional cost to you. Our full disclaimer can be found
here
. Thank you.
An aquarium without a filter is like a body without a liver - a matter of life and death! An efficient and reliable type of filter helps maintain a healthy and clean environment by keeping the tank clean and well-oxygenated.
Aquarium filters offer efficacious mechanical and biological functionality that clears toxicity, dust, and debris from residing in the tank water. Eventually, your fish and other tank inhabitants can grow and thrive! But, remember—you can only enjoy these perks with a dependable and worthwhile filter.
Are you wondering how to get and look at the best types of filters to replenish your aquarium with oxygen and a healthy moving environment? Don't worry; here we are! We have the 10 Best Filters For Large Aquariums to reduce confusion and make your decision more practical.
Let's go ahead without much ado!
What Are The Different Types Of Aquarium Filters?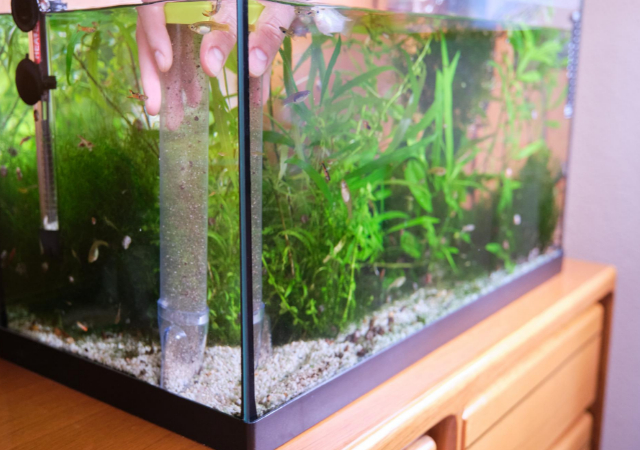 Filters come in various kinds and have different working strategies; not every type is suitable for your tank, but only the one that fits its aquarium size, kind, pet, etc.
Below are the significant types of aquarium filtration systems:
Hang On Back (HOB)
This internal filter type is the best option for low-bioload aquariums but can also function satisfactorily in high-bioload. However, you cannot use this filter for huge aquariums.
This feature of powerful filtration makes it go deep into the tank and suck the water by filtering it through a filter media basket, then sends the filtered water back into the tank. The maintenance of these filter systems is super-easy.
Canister
External
These external filters typically stay below the tank's level and utilize siphon action to pull the water from the tank. Water passes through several levels to get cleaned and then returned to the tank.
Internal
As the name implies, these filters stay inside the tank, and you don't need to purchase any extra appliances to install them. These easy-to-install internal filters are equipped with an intake and an outtake compartment where water is getting sucked into the filter and restored.
Sponge
Another filter type is sponge filters, which are cost-effective and support the mechanical filtration method. They offer a healthy atmosphere to the beneficial bacteria so they can colonize and support your aquatic pets. It is an easy and simple filter to keep the aquarium water clean and free from debris.
You can choose them if you have low-biological load tanks, but they are not very suitable for larger aquariums, so you can pick another filter type for much greater capacity tanks.
The 10 Best Aquarium Filters for Large Tanks: Our Picks
When the market is overflowing with aquarium filters, deciding on one becomes daunting, especially if you choose it for the first time. To save our users from hassles, we have researched numerous brands and their flag-shipped aquarium filters then narrowed down the best options. Their gentle nature makes them a good choice for different types of fish like baby fish and some invertebrates.
So instead of wasting time and hard-earned money in the market, review our aquatic filter and choose the best filter and most trustworthy options.
Polar Aurora Free Media 4-Stage External Canister Filter
All those pet owners with large fish aquariums need aquarium filters; otherwise, the species of fish and other water inhabitants are at stake. Without water filters, the water gets dirty and harmful bacteria start to grow, so we have a Polar Aurora 4-stage Canister filter to dispose of them quickly.
This impressive external filter has a 9 watts great UV sterilizer built to control the sponge, bacteria, and other harmful parasites to keep the aquarium clean and healthy for fish and other animals.
The Polar Aurora is a top-notch filter that is feasible to place in an above 100 gallon tank for fish, and its built-in pump head allows a maximum of 525 gallons per hour adjustable flow rate. Eye-opening capacity indeed!
The 19-inch height will undoubtedly make this filter the first choice to place in almost every aquarium. In addition, fish aquarium owners can get four-stage filtration thanks to its four filter media trays, with which one can handle the choice of media type for better performance.
Pros
Has built-in UV sterilizer
Great flow capacity
Works quietly
Canister filter comes with four media trays
Cons
Not easy to move
You cannot control the flow of water
The Polar Aurora 4-stage is an exceptionally built filter for large tanks due to its canister-like design, affordability, UV sterilizer, self-priming pump, and great capacity. Above all, canister filters are the best to carry all three types of filtration while staying quiet. So, if the noise and less water flow were your concerns, pick this brilliant option and let your pet enjoy it.
Penn-Plax Cascade 1500 Aquarium Canister Filter
This super-duper filter comes with everything that is needed to connect it to the aquarium.
It is one of the best filters with extraordinary filter media capacity that not only cleans the water but also tracks the floating particles, eliminates the toxins and dangerous chemicals, and minimizes the unpleasant odors to provide the best environment for fish.
The specialty of the Penn-Plax filter is its pump which makes it the quietest filter. Furthermore, the adjustable 360-degree flow rate control valves provide easy maneuvering and filter the water from the tighter spaces.
It is a breeze to customize the filtration because of its sturdy and useful five huge capacity baskets. This state-of-the-art filter is best for large aquariums with 200 gallons in size and filters up to 350 gallons of water in an hour.
Pros
Adjustable water flow
Have large capacity baskets
Take less time to set up the filter
Also good for turtle tank
Filter large volume of water quickly
Cons
The spray bar is noisy
Does not have an on/off switch
The Cascade 1500 is the best pick for the marine environment, freshwater tanks, and turtle habitats because of its quick work and incredible performance. In short, this package has everything to make the large tanks clean and healthy, so rush towards it and give a clean environment to the fish.
Fluval FX6 High Performance Aquarium Filter
Fluval FX6 Canister filter provides more mechanical and biological functions in fish aquariums, Fluval designed this FX6 filter, whose top performance and eye-opening features will surely mesmerize large aquarium owners.
Fluval FX6 six-stage filtration will keep the water well oxygenated. Furthermore, the self-priming feature saves time and energy; just plug it in, and see the magic. In addition, the specialized air evacuation system will remove the bubbles every 12 hours to ensure the efficiency remains unbeatable.
The smart pump technology of this remarkable filter continuously tracks the performance to see whether the filter is working at its full capacity or not. This premium product has tanks up to 400 gallons water capacity, which allows it to make a 925-gallon water crystal clean in an hour.
Fluval FX6 uses all three biological, mechanical, and chemical filtration systems to remove harmful chemicals, bacteria, and debris, ultimately making the aquarium environment suitable for marine life.
One of the top features is that this filter comes with different media sets that can be changed as per the aquarium setup's needs.
Pros
Energy efficient
Sturdy filtration system
Has self-priming feature
Removable media baskets
Compact and tall
Cons
Hefty price tag
It takes time to set up
If you as an aquarist don't want to put in extra effort every time to clean the aquarium water, then purchase the Fluval FX6. It is a well-made and worthy pick that takes less time in maintenance due to its valuable purge valve system. So, feel confident about buying it!
MarineLand Magnum Polishing Internal Canister Filter
Less effort but great results; this is the promise of the MarineLand Magnum Canister filter. Its versatile design quickly changed it from an everyday 3-stage filtration to an effective water polishing due to the presence of efficient filter pads.
The notable feature of this highly advantageous filter is that one can convert it from three-stage filtration to water polishing without any hassle. In addition, the black diamond carbon filter with ceramic rings and filter foam helps eliminate unpleasant odors and water degradation.
The dual-chamber design is excellent for biological filtration due to the presence of bio-filter balls and offers a vast space for the growth of Bio Sipra. This bacterium removes the hazardous effects of nitrites and ammonia. Thanks to Rite-Size filter floss sleeves, mechanical filtration easily removes dirt particles.
For user convenience, this deluxe filter doesn't require priming because the submerged motor starts quickly without wasting your precious time. How can we forget to tell users about its 97 gallon capacity with the adjustable flow rate to 290-gallons per hour?
Pros
Comfortable to clean
Fits easily in large tanks
Excellent flow rate
Easy to install and start
Cons
Noisier item
Users complain about bubbles
Marineland Magnum Canister filter is a never-miss product because of its numerous unquestionable specifications, simple maintenance, and easy water flow. We know you are ready to give this internal aquarium filter a try!
Aqueon QuietFlow 20 LED PRO Aquarium
Spending some bucks on a highly efficient filter like Aqueon QuietFlow 20 is the best bet. It is a hang-on back filter that comes in two sizes. So, bring it home to get clean, healthy, well-oxygenated, and clear water for a large fish aquarium.
Aqueon QuietFlow's four filtration stages boost oxygen levels and provide crystal clear water. The chemical, mechanical, wet-dry, and biological filtration make the aquarium the best for marine life, plants, and other things. Moreover, the high flow rate distinguishes this filter from its competitors.
Its internal pump reduces noise and prevents leakage for a calm and soothing environment. Another notable factor is that it starts itself after power outage and cleaning.
The dense flow is exceptional for removing debris and other unwholesome particles. In addition, the activated carbon eliminates toxins and stinking odors. Lastly, its diffused grid adds more oxygen to make fish active and healthy and helps to increase your pets' lifespan.
Pros
Less noisy unlike other canister filters
Has auto-start feature
Has indicator light
It offers four stages of filtration
Made with wet dry technology
Cons
Needs frequent filter replacement
The pump is not suitable for small fish
Aqueon QuietFlow 20 is designed with unique features and advanced technologies, which is why it is the suggested option for people having large aquariums in hotels, villas, sports clubs, and other places. So what are you waiting for? Buy it and make the water healthier for fish and other inhabitants.
Tetra 26313 Whisper EX 70 Filter, 45-70-Gallon
Equipping the aquarium with a Tetra 26313 EX 70 filter would provide clean and well-oxygenated water to the different types of fish in larger aquariums. It runs quietly due to the silent multi-stage power, providing the best performance and a relaxing freshwater fish tank.
Like all other filters, this great pick also gives multi-stage filtration. The coarse sponge, multi-density floss, carbon filtration, and bio - balls collectively remove toxic chemicals, fish leftover food, fine particles, and odors.
This clog-free filter's carbon cartridge door allows anyone to replace the filter cartridges when they get dirty. The beautiful round design makes drainage a breeze. Furthermore, the users will experience no dripping or leakage.
In short, this magnificent filter is superb for fitting into 45-75-gallon tanks. There is also no hassle in cleaning the filter because it can be done by even beginners owning their first fish aquarium.
Pros
Comes in different sizes
So easy to clean the tank
Needs no priming
Ready to use out of the filter box
Has carbon cartridge carrier
Not only does the Tetra 26313 EX 70 filter provide a better flow of water, but it also provides a quick start. It's important to keep your aquariums' water pristine. So hurry up and purchase a highly efficient filter before it's out of inventory.
Marineland Emperor 400 Pro Series Bio-wheel Power Filter
Marineland has been famous for producing state-of-the-art filters for years, which is why we also give the Emperor 400 a place on our list. This cost-effective filter functions perfectly, runs quietly, and cleans water efficiently. Isn't that what you want?
The Marineland Emperor is a fantastic hang-on back filter with an adjustable spray bar bio-wheel with a large surface area to grow bacteria that effectively kills nitrates and ammonia.
This powerful filter offers mechanical and biological filtration by which the toxins and hazardous chemicals are quickly removed from the water, making it an absolute gem for fish life.
Amazingly, one of the most potent aquarium filters takes no floor space as it is hung on the wall. Furthermore, it is recommended for 80-gallon tanks, and guess what? It can clean 400 gallons of water in an hour. Due to all these precious advantages, Marineland proudly stands out among the Best Aquarium Filters For Large Tanks.
Pros
Cleans water quickly
Has BIO wheel technology
Provides multi-stage filtration
Easy to maintain
Product of trusted and renowned brand
Marineland is the best pick for large tanks that use two Rite-Size E filter cartridges that are also replaceable. Hang it above your aquarium, and let the game begin.
Penn-Plax Cascade 300 Power Filter
An exceptional filtration system works great for freshwater and saltwater tank setups because it runs silently, making the environment cool for fish and other animals. Penn-Plax cascade 300 power filter- a 100-gallon massive tank capacity filter that can filter up to 300 gallons of water an hour. Indeed, it is a beasty filter option!
The unique feature is its adjustable knob that controls water flow, making it a commendable option for those with small and large fish in their aquarium. One can increase or decrease the water flow as needed. The lift tube of the dazzling filter can extend between 8.25 and 12.25 inches.
The three-stage mechanical, biological, and chemical filtration and a priming button make it a breeze to clean the water in no time, keeping the fish active and healthy. The bioball system is the newest addition which increases oxygenation.
Pros
Adjustable water flow
Has double-sided cartridges
Quiet filter
Light and powerful
Excellent for fresh and saltwater
Penn-Plax Cascade 300 has double-sided cartridges with fiber floss and activated carbon to dispose of harmful particles and debris. Additionally, these tools also keep the environment clean.
Fluval Canister Filter For Aquariums
This time we came up with another Fluval Canister Filter from a range of superbly built aquarium filters. The reasons for placing it on our list are its durability, design, multiple stages of filtration, and speed. Its impeller design absorbs sound and offers a silent place for fish. In addition, the square-shaped filter comfortably carries 34 more gallons of water than round-shaped filters.
Without a doubt, this deluxe filter is great to clean water in a 100-gallon tank. Aquarium owners will be mesmerized by the water flow rate, and happily, it can clean 383 gallons of water within an hour. Canister filters are famous for offering multi-stage filtration; the same is valid with the Fluval filter, which has a powerful motor and different filtration baskets, making it feasible for large tanks. A super-duper filter for both salt and freshwater aquariums!
Pros
Sound damping design
Has clog-proof strainer
Quality canister filter
Offers 3-year warranty
Quick setup
Multiple filtration media
Cons
Spray bar not included in the package
We are sure no one wants to go to others when they have a Fluval Canister Filter, which needs less maintenance, provides a calm and quiet environment for fish and cleans the water in no time.
EHEIM Professional 3 Thermofilter 2180 External
The EHEIM Professional filter is set to bring a unique and innovative ecosystem to your aquarium due to the presence of an Integrated heating system. The filtered and properly heated water with a single machine is now a reality. Its filtration quality is better than its counterparts. Believe it or not, it is a true gem!
It is a versatile filter with some of the exciting features such as presence of a prefilter, self priming and safety hose adapters. The prefilter ensures drip-free transport of water during the cleaning process. It also retains the coarse dirt and extends the biological filtration operation during maintenance intervals.
Self priming pump is another remarkable feature. The triple hose adapter guarantees better circulation of water in large aquariums. It is equally beneficial for fresh and saltwater aquariums.
The filter can clean water from 100 to 300-gallon tanks, depending on the model.
Pros
Has self-priming option
Transport wheels for easy transportation
Quiet operation
Innovative Integrated heating system
Longer service life due to prefilter
Suitable for fresh and saltwater aquariums
Our last pick, EHEIM Professional, is a sturdy and unique external filter that takes no time to set up and maintain. So those with modern aquariums in their large homes, clubs, or bars, hurry up, and give it a try. We are sure you will never be disappointed.
Buyer Guide: Factors To Consider Before Buying An Aquarium Filter For Large Tanks
Though we have chosen the best aquarium filters for you, don't worry if you are still not satisfied. You can explore the filters available in the market. However, when you are in the market, you might find many substandard products that can ruin your investment and waste your precious time - so you must keep the following factors in mind to make a hassle-free decision.
The Capacity
Always select a filter that will provide the maximum filtration media capacity for your large tank. Read the GPH of the filter on the box, and pick the best aquarium filter that provides more capacity than your tank needs. If you own larger aquariums and plan to install two filters, choose those with the exact GPH for the aquarium so that they will generate a current that is powerful enough for the marine inhabitants.
Stages of Filtration
Filters for large aquariums have different filtration stages: biological, mechanical, and chemical; but every filter doesn't create balance in these stages. Larger aquariums require a great balance between mechanical and biological filters but focus less on chemical filtration.
Biological filtration aids in maintaining your tank's bacterial balance, but this kind of filter demands more space. Mechanical filtration is necessary because larger tanks create more natural waste; if you don't have sufficient mechanical filtration, you must clean your filter. All-in-all, a pet owner is supposed to buy a filter for their lovely pets' tank that covers all these stages.
Maintenance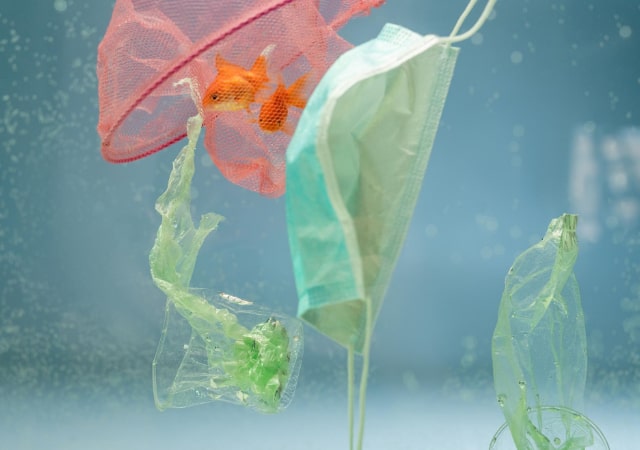 Cleaning a filter takes time, effort, and sometimes costs; this cleaning is not fun. So before deciding on a filter, you need to figure out how easy to maintain it is. You can prefer HOB filters since they are easy to clean and their filtration media are quick to replace; moreover, they don't need frequent cleaning.
Canister filters are also not hard to clean, but they are notorious as they demand your effort in opening and closing them.
Filter Type
There are different types of filters that you can buy according to the size of the tank and capacity. For larger tanks, canister and HOB (hang on back) filters are preferable. Submarine filters, under-gravel filters, and sponge filters are also some types, but they are not that powerful to deal with large tanks because they are not that powerful to cycle water. Ensure your filter is large enough to filter the water about four times the tank size within an hour.
Overpowered filtration has the drawback of sucking up things you don't want inside your filter. For example, if you don't have a protective cover, like a strainer, it may accidentally suck up aquarium substrate or small fish.
The Importance of Aesthetics
If you have adorable pets, then why not get them attractive accessories? So many tanks are aesthetic, well designed, and look elegant at home, so when you buy their accessories (lights, heater, pumps, filters), you also buy the appearance of their tank which should be aesthetically pleasing.
Cost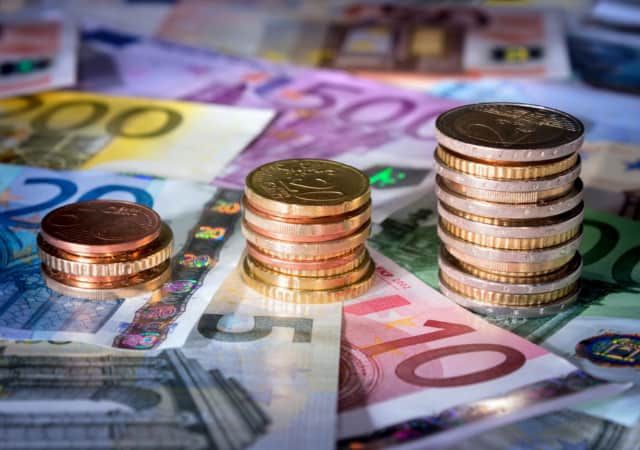 The price of the filter for your large tank depends on the size and type; aquarists need to spend between $30 to $300 to get one. However, a top-quality filter having exceptional features is also available for 50$, which will clean water speedily and work for years.
Frequently Asked Questions
This section will resolve the queries of pet owners with an aquarium that don't know which filter is best for them.
How Much Filtration Do Large Tanks Need?
As a rule of thumb, the filtration depends on whether the tank is lightly loaded or heavily loaded. A tank should have a flow rate of at least three times as large as the tank size; if you get filtration four times larger than the tank size, that is even better. Meanwhile, you must remember that your tank needs balanced filtration; over-filtration and under-filtration can harm your tank's inhabitants.
Is A UV Light Filter Essential For Clear Water?
UV filtration is helpful and valuable in various ways, as it cleans water and improves its clarity manifolds. Still, in many cases, it doesn't clear all the pathogens and bacteria that make the water cloudy. It depends on the size of your tank and type in many ways.
Which Is A Better Type Of Filter?
If you own a small and well-established water tank, sponge filters are the best option. Small filters require low water flow ,so sponge filters are preferable. But if we compare both, the power filter will lead the game as it is easy to maintain and delivers excellent chemical, mechanical, and biological filtration.
Is It Good To Have Two Filters In An Aquarium?
Typically, it is thought that more filters mean more water replenishment, more water clarity, and total clearance of all bacteria. Still, it is not always applicable and only for certain filters. However, most of the time, having two filters means none of the filters will perform better; the other way round, the chances are water will become recycled, which can be harmful to your pets and beneficial bacteria.
How Long Should I Keep My Fish Tank Filter On?
Fish are fragile; to keep them alive, you must keep the filters, lights, and air pumps on. However, if, in any case, you want to turn off the heaters, lights, or air pumps, you can do it for some time, but filters are supposed to remain turned on 24/7 - no compromise on them.
Final Thoughts
Filters are indispensable for an aquarium because, without filters, an aquarium is merely a box (perhaps a useless box) filled with water. However, installing a filter makes the aquarium super-beneficial for aquatic animals and plants. Keep in mind - every filter is not worth purchasing, but the one that is supreme in quality and a relevant filter for your tank size.
This article has reviewed a massive list of advanced and high-performing aquarium filters on the market that ensure the availability of good quality water. Delightfully, our narrowed-down list of revolutionary filters is innovative, easy to maintain, replace the filter, and clean. Still, our editors' best choices are the Polar Aurora Free Media 4-Stage Filter and Penn-Plax Cascade 1500 Aquarium.
You May Also Like